🏡 Real Estate News You Need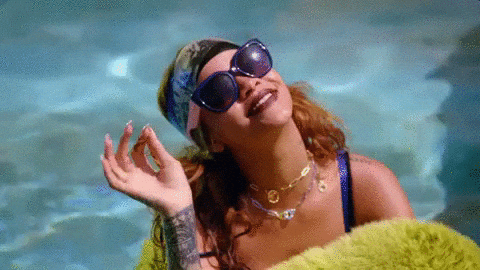 Welcome back and thank you for joining us for another edition of What's Up Southeast Valley.
Last month we talked about the market and showed you around one of the LAST available units at Serenity at Fulton Ranch!
Make sure to check out our resource page to see previous market updates and other community content!
📈 Market Update
📊 STATISTIC: We are officially at the peak of the market seasonally for listings in escrow. Over the next few weeks, especially as temperatures reach over 100 degrees in the Valley, we can expect to see a gradual decline in buyer contracts that will continue through the end of the year. This is a seasonal trend that consistently happens every year and in every price point, even the frenzy market under $300K. The one exception is the luxury market over $500K.
👉 WHAT IT MEANS FOR YOU: While it's typical to see a decline in buyer activity at the beginning of Summer, our exceptionally low inventory will ensure that we remain in a seller's market and appreciation will continue through 2018. Even with many buyer's taking shelter on cooler beaches and at indoor activities (Summer blockbusters, anyone?) there is sure to be more buyers than sellers for properties at all price points that hit the market this Summer. The luxury market, however, gets its groove back with seasonally low inventory and an increase in buyer contracts making it a great time to list a luxury property as long as that premium living space is exceptionally air conditioned and the Sub-Zero is stocked with water.
👩‍💼 WHAT YOU CAN DO: Find out what your home is worth, appreciation of your home may put you over that $500K mark and in the perfect range to list this Summer. Or, let's go luxury house shopping - now's a great time to find your dream home. Moving up, moving down - heck, just want something different? We have extensive experience helping our clients find a home that fits in YOUR perfect price range, call us today!
💧 Stay Hydrated!
💡 Community Content
Here are a few articles we put together this past month for you check out!
👏 Congratulations! Mazel Tov! ¡Felicidades!
None of this is possible without our amazing clients.
We'd love to help you or someone you love if we haven't already - or help you again!
Here are the buyers and sellers who made big moves last month...
✨ Looking for something SHINY and NEW?
🙈 In Case You Missed It...
If you're considering making a move but not sure where to start or just want to check out other home and community resources, check out our resource page from your #1 Real Estate Team in the Valley, the Amy Jones Group!
🇺🇸 Coming To a Sky Near You
📺 Watch us LIVE!